What is the standard quality of Amaya jewellery ?
For more than fifteen years now, we have been designing jewellery to fulfil all your desires.
Throughout the years, we have partnered with many trusted artisans to ensure that we offer you exceptional jewellery that our customers come back to time and time again. Creating every single piece is like a journey, and we carefully follow every single step in that process. That is why we know our products inside out, from the materials used to the manufacturing techniques. By rigorous selections and checks, we make sure you always get the finest quality.
Whether in 925 sterling silver, gold-plated or rose gold-plated, all our pieces come with a one-year guarantee.
Find out more about our unique jewellery :
Sterling Silver
A beautiful precious metal, 925 sterling silver, also known as solid silver, contains 92.5% pure silver. The remaining percentage is made up of other metals, such as copper. All our silver jewellery is hallmarked to certify the authenticity of the material.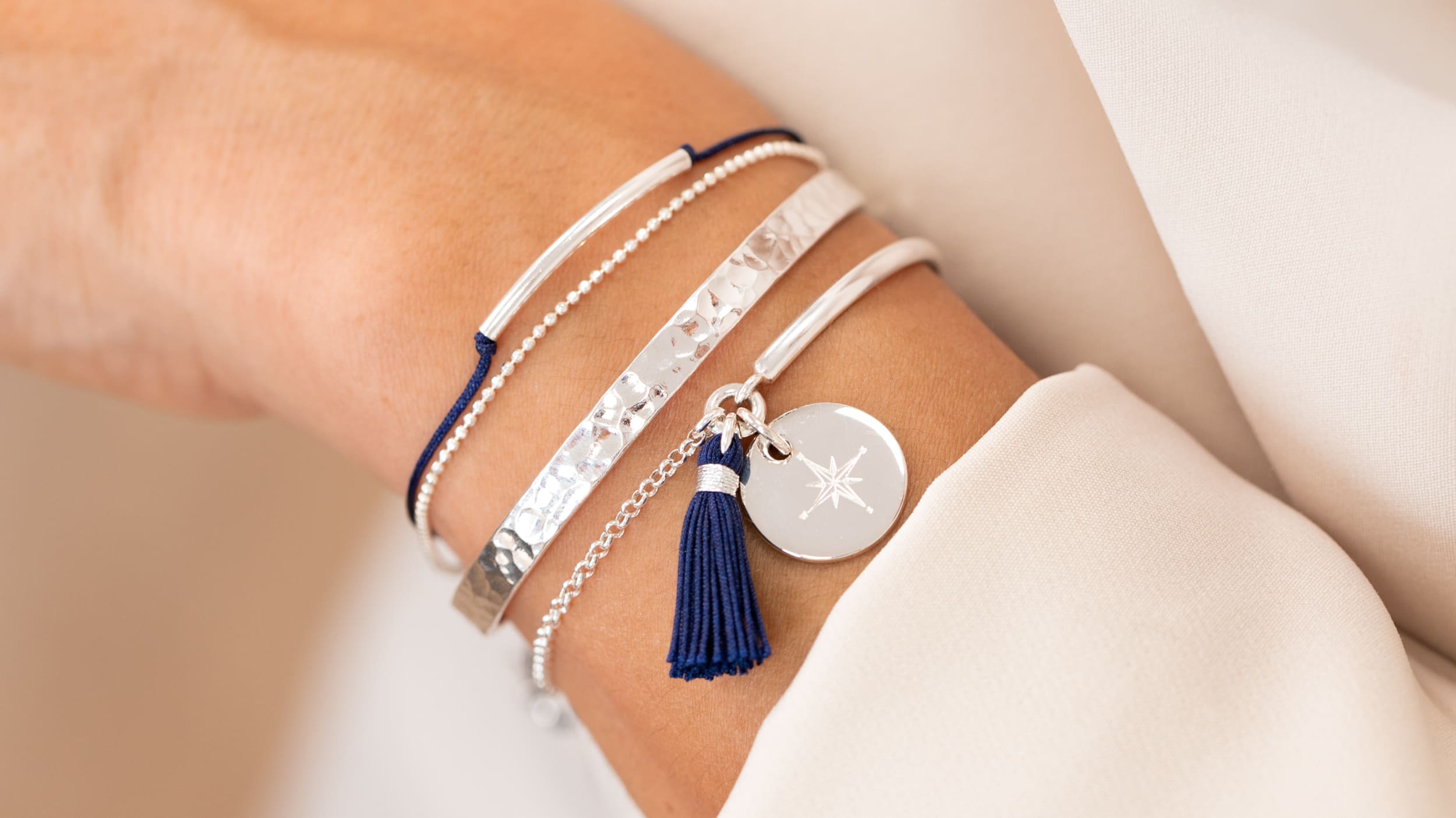 Gold plated
Our gold-plated jewellery has a jeweller's brass base on which gold of at least 3 microns is layered on using an electrolysis process. Our rose gold-plated jewellery has the same brass base and is coated with an alloy of gold, silver and copper to a thickness of 3 microns. The meeting of gold and copper creates that magnificent blushing colour. We have the base of the jewellery manufactured in brass which is then dipped and coated in real 16 or 18 karat gold at our various workshops based mainly in France (90%) and Spain (10%).

What is the difference between gilding by gold plating and gilding using gold leaf ?
Under French legislation, a piece of jewellery can be defined as gold-plated if the layer of gold deposited on the metal by electrolysis is at least 3 microns (1 micron is equivalent to one thousandth of a millimetre). Below this limit, one can only speak of jewellery gilded with fine gold leaf. Gold plating is also more robust than gilding with gold leaf (as the latter type of jewellery is covered with only a very thin layer of gold, around 0,5 microns.) And this is why your L'Atelier d'Amaya jewellery will be more long lasting, and will give you the chance to cherish it longer.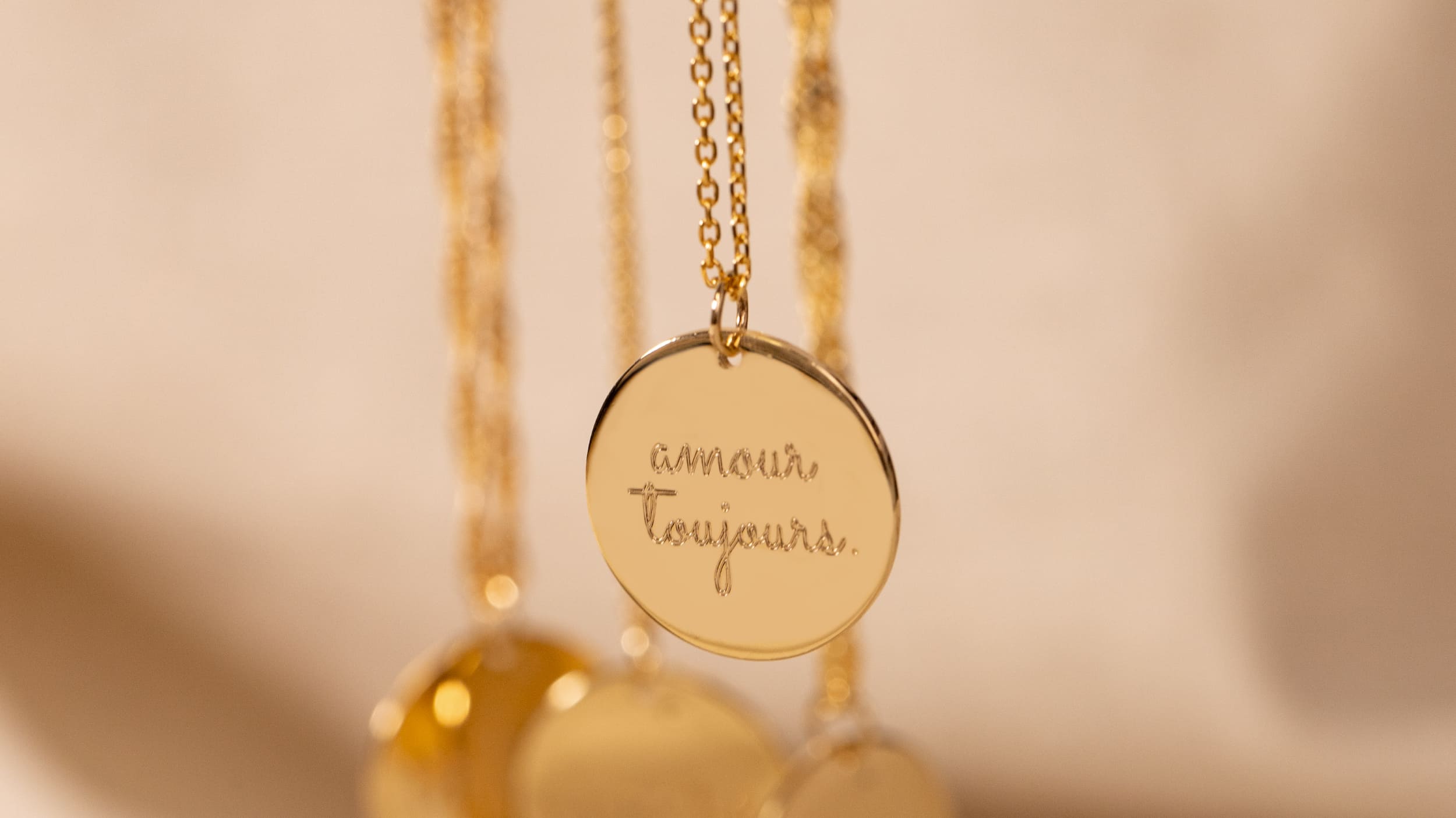 Gemstones
We offer a range of jewellery with gemstones. These natural stones will elegantly enhance each of your jewels. They lend a singular aspect to your pieces. Indeed, they are unique, and their size and colour vary slightly from one piece of jewellery to another. To cater for a wide range of customers, some of our jewels have synthetic man-made stones, which are more uniform in appearance and therefore offer a more consistent look. When this is the case, we systematically indicate it on the product specifications.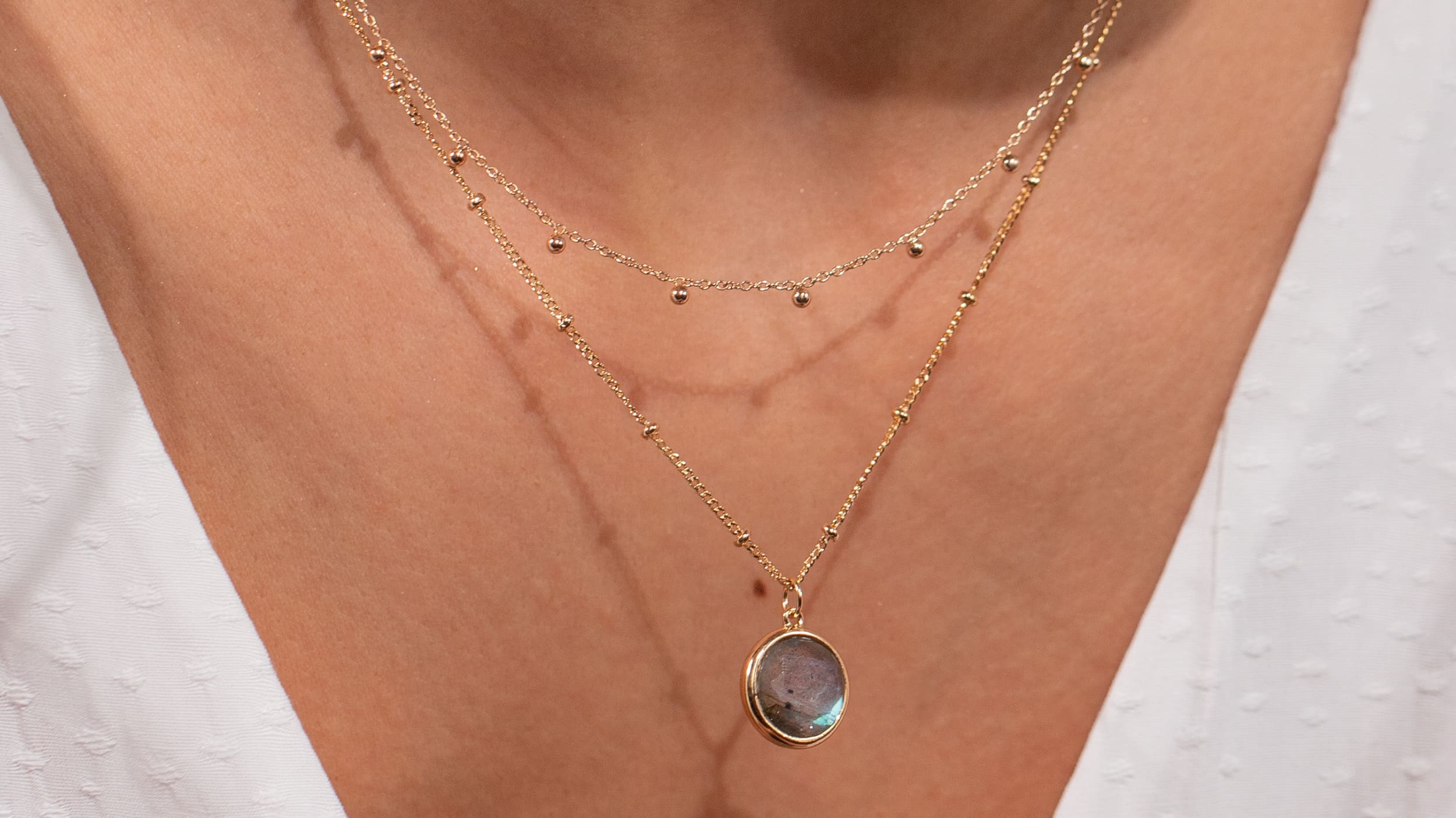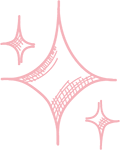 Our jewels are emotions that last a lifetime
We create jewellery as keepsakes for you, so our teams of professionals do their utmost to ensure that your precious pieces L'Atelier D'Amaya will last and accompany you at every moment of your life. This is why we offer a high-quality repair service.
When possible, we would rather repair a jewel that means a lot to you than simply replace it. The pieces are sent back to our workshops to be taken care of, and if the item is not repairable, they are always properly recycled. Your jewel is then replaced by a new one. All this is covered for free by our one-year guarantee included in your purchase, or, if the jewel is older, through contacting our expert appraisal service for an estimation. We remain at your disposal for practical solutions to enjoy your L'Atelier D'Amaya creations for as long as possible.
Personalised jewellery
A personalised piece of jewellery is a creation that reflects who you really are.
The majority of our products are assembled elements and can be produced on demand following your purchase order. It is by hand, in our workshops, that the components of our jewels are fitted together to create the jewel of your dreams, exactly the way you imagined it. This allows us to offer you fully customisable and personalised jewellery, from the size to the accompanying fine gemstone, from the colour of the strap to the colour of the tassel. In addition, our components are constantly being reused in the design of new collections. Our most popular elements are always a part of many creations. Discover them all and start assembling your own jewel creation!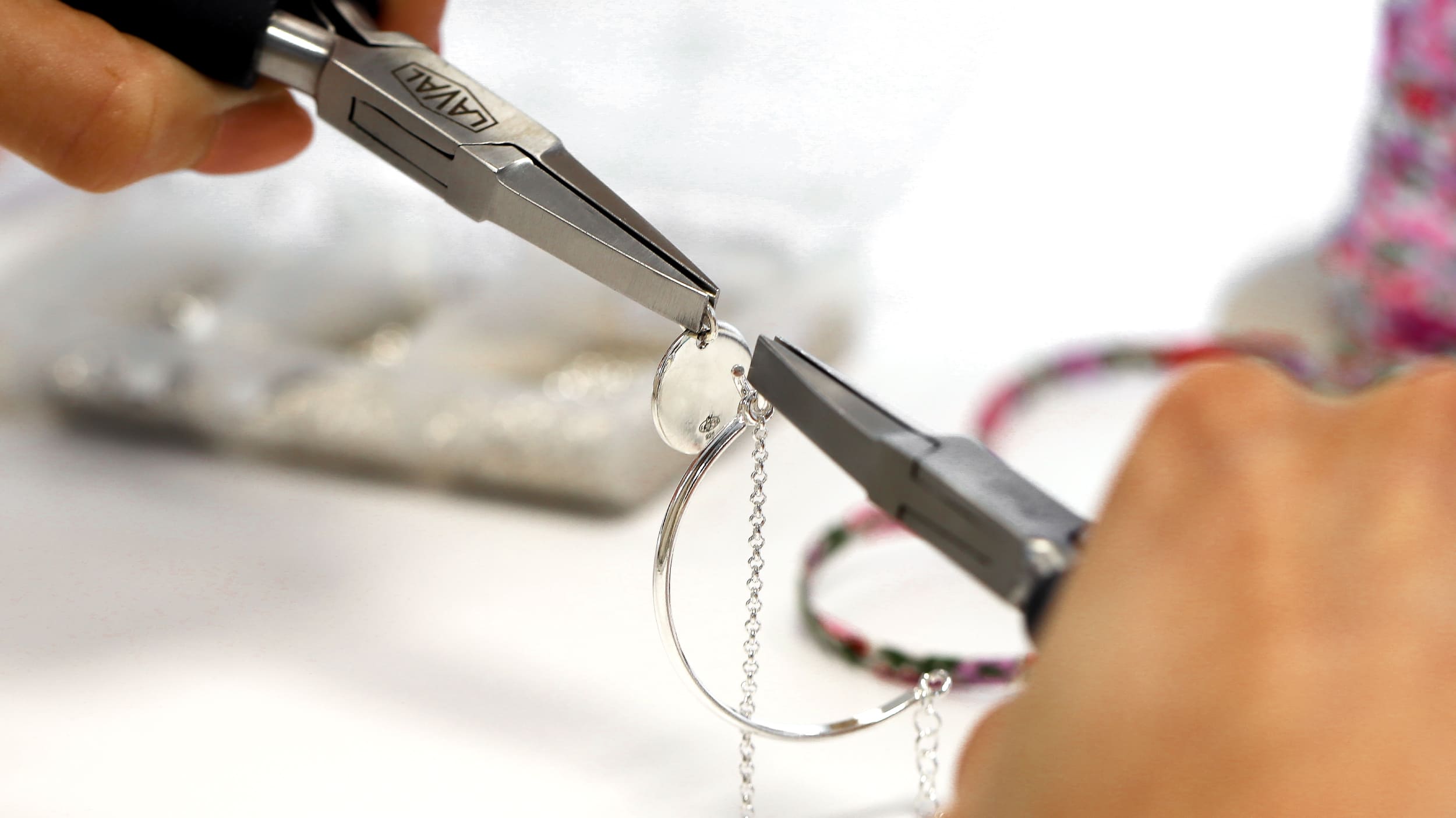 Do you want to make your jewellery unique ?
Because our jewellery is about telling your story, we offer a high-quality engraving service on some of our jewels and medals. Made in our Bordeaux workshop, they are handcrafted and checked by our teams before being sent to you, so that your pieces are just the way you ordered them.
We have at heart to support a better tomorrow for many generations. We recycle all non-repairable jewels or elements not used in our creations. Once you have selected the L'Atelier d'Amaya jewels you will treasure, we have also chosen to send them in FSC (Forest Stewardship Council) certified gift packaging. This label means that the wood used in the manufacture of our packaging comes from sustainably managed forests.
Now that you know everything about our products, discover our 925 sterling silver, gold-plated and rose gold-plated collections.