Are you prepared to take your ear fashion to the next level? Whether you're embarking on your inaugural piercing adventure or adding some latecomers to your ear ensemble, our skilled piercers from L'Atelier d'Amaya are here to offer expert style suggestions. We perform ear piercings up to the third hole, if the ear allows (starting from 2 years old), with the consent of a parent or legal guardian in the case of a minor. Discover our walk-in ear piercing service available in-store*.

*depending on the number of customers in stores offering this service

Get your ears pierced in just 3 steps

I go into the store without an appointment and choose my prosthesis and its position.

The skilled piercer pierces my ear after disinfecting it.

The skilled piercer tells me about the precautions and treatments and offers me an antiseptic lotion.
How does it work?
Wearing gloves, we begin by carefully disinfecting the area to be pierced. We will then pierce your lobe using a safety back gun (gentle piercing) before applying a prosthesis that you can choose from 13 models, ranging from €10 to €37.5 per prosthesis. There is a selection in white surgical steel, gold-plated steel, 9-carat white gold and 9-carat yellow gold.
You will then leave with a disinfectant lotion to be applied twice a day to the pierced area, taking care to turn the prostheses to prevent the hole from closing up. After 6 to 8 weeks, your dentures can be replaced with our collection of earrings.
If you have any concerns or questions about ear piercing in jewellery, don't hesitate to contact our store advisers, who will answer all your questions.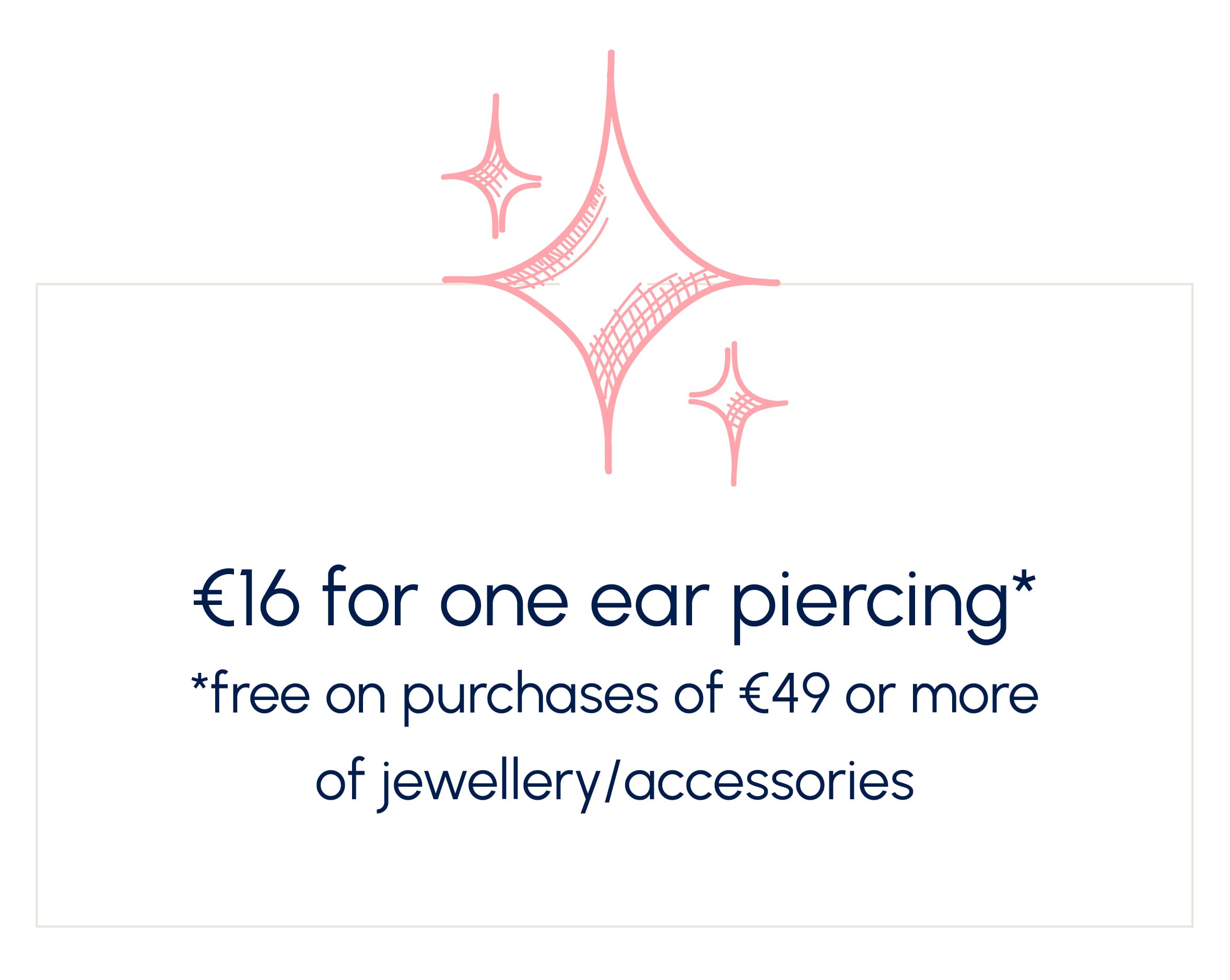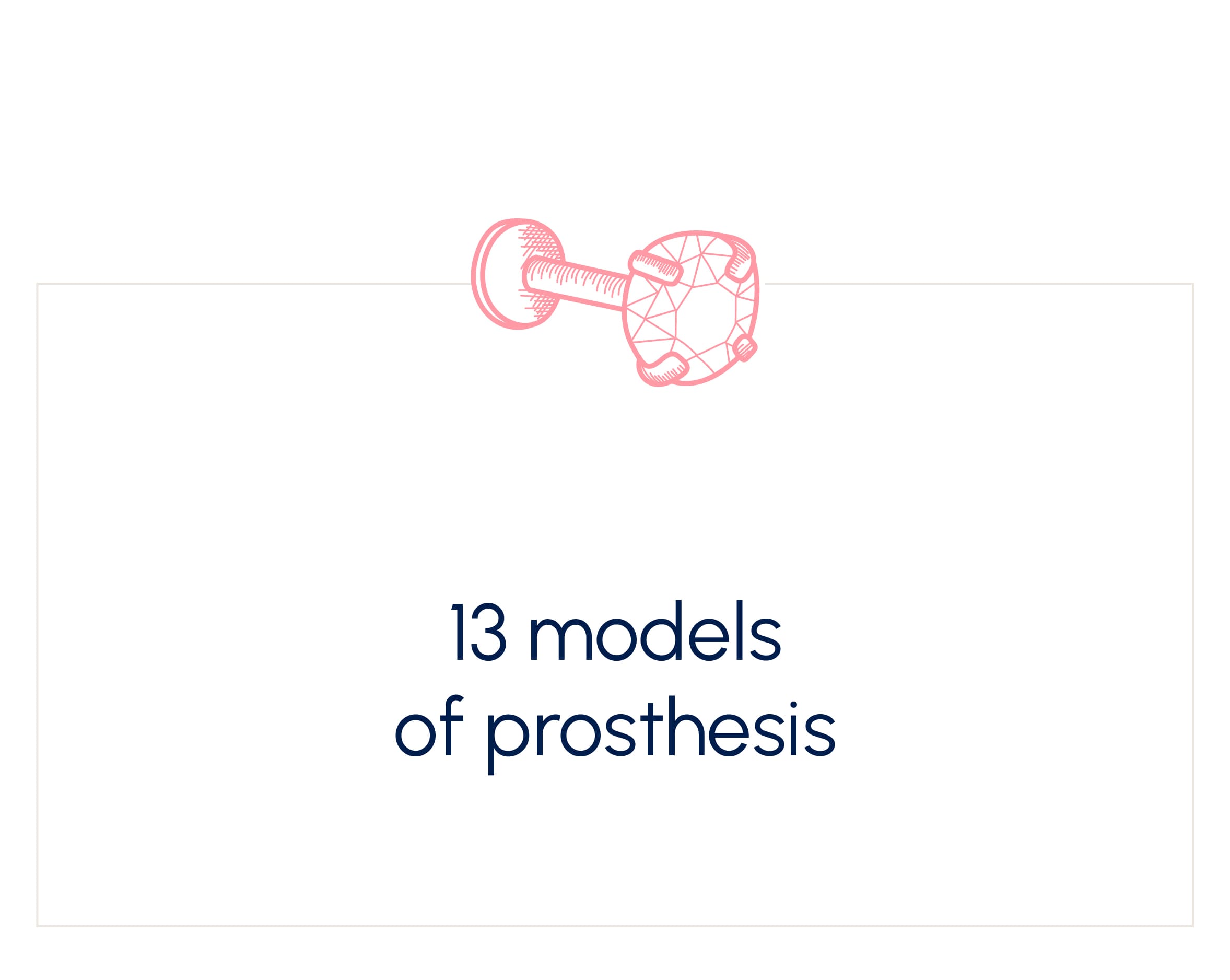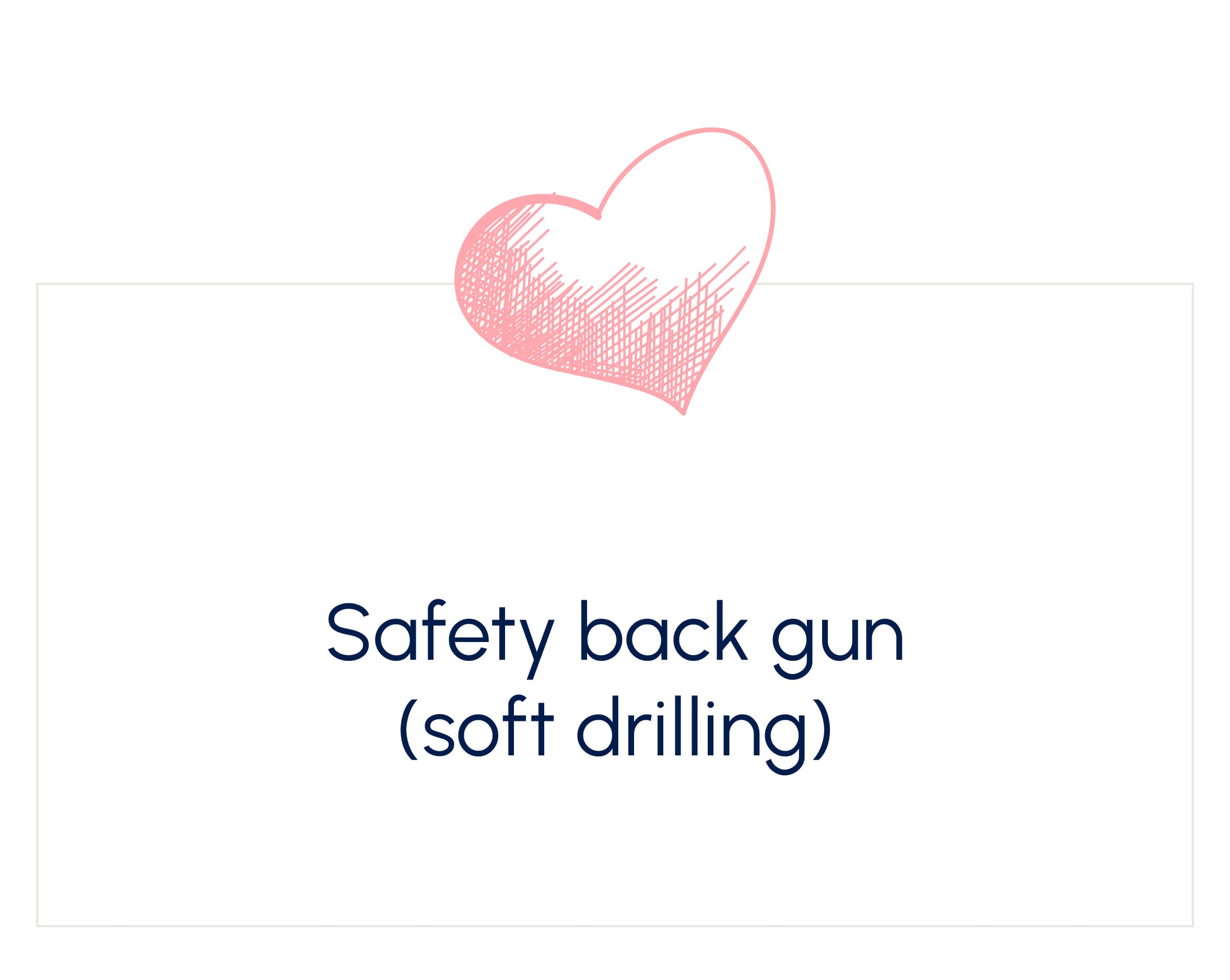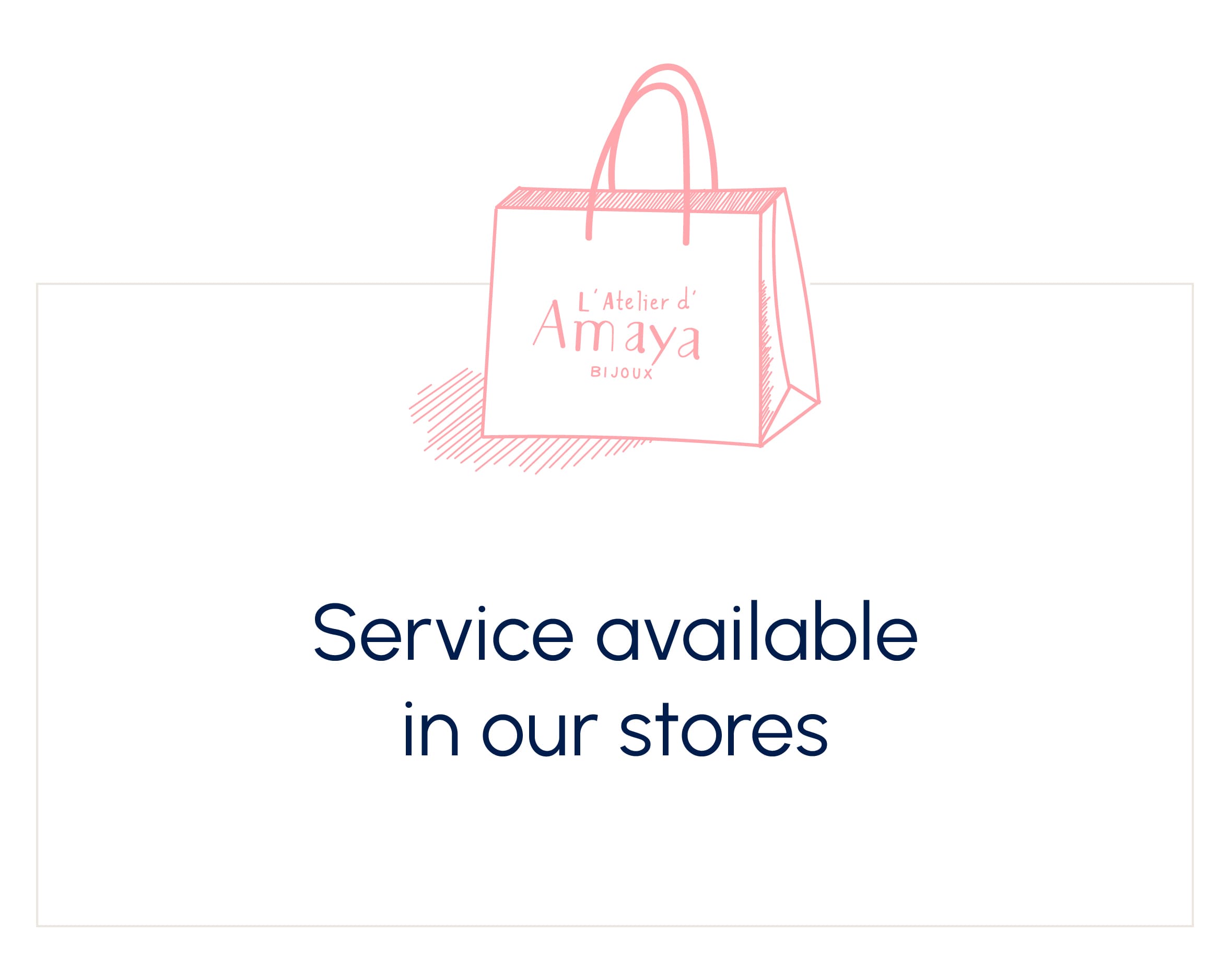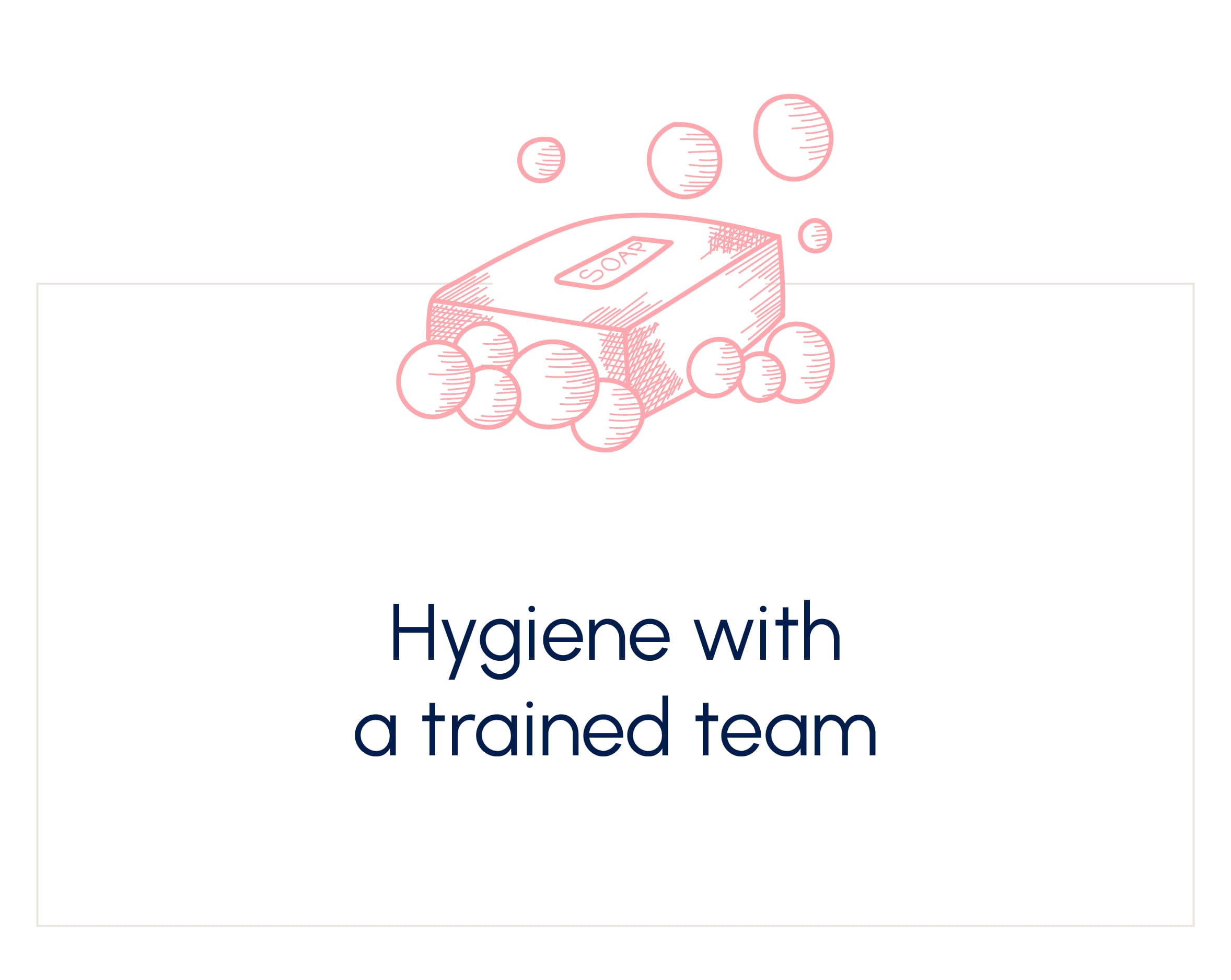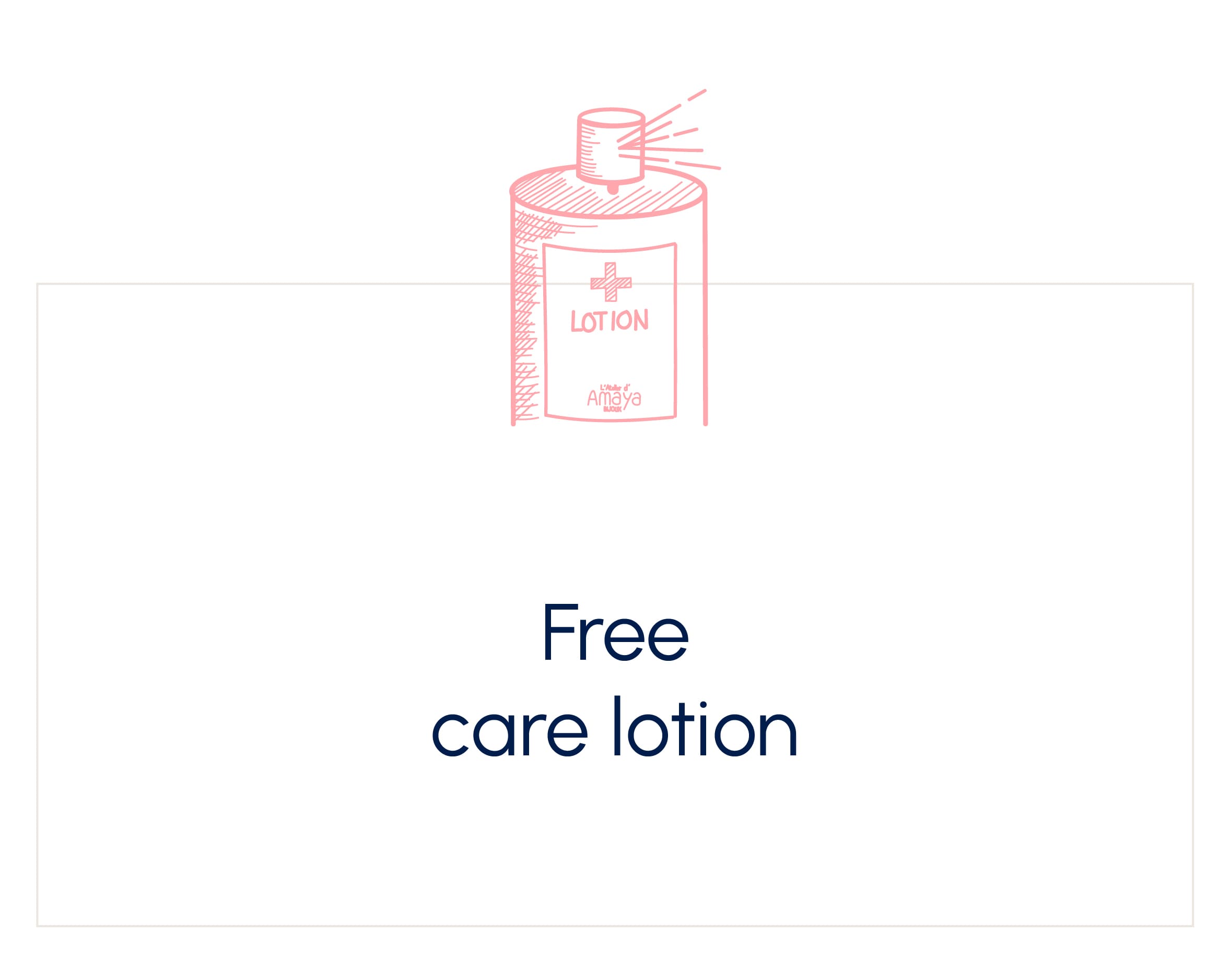 Our best-sellers earrings
Where can I get my ears pierced?
We welcome you to our ear piercing workshop without an appointment in our stores offering this service(⭐). Find their addresses right here.
At what age can you have your ears pierced?
We pierce the earlobes from the age of 2 with the authorisation of a parent or legal guardian if the person is a minor.
How do I prepare my ears before having them pierced?
There are no special precautions to take. Our team will disinfect your earlobe before the piercing. All that's left to do is decide which ear piercing to choose.
How long does ear piercing last?
The procedure is very quick and we use a safety back gun to gently pierce the lobe. If you wish, we can pierce both ears at the same time. The piercing will only take a few seconds, but depending on how busy the store is, our advisers may invite you to come back during a quiet period to take the time to settle in properly.
What to do after an ear piercing?
We recommend that you wear prosthetic earrings after the piercing and keep them on for 6 to 8 weeks before changing the earrings. You will leave with a disinfectant lotion to be applied twice a day to the pierced area. For optimal healing, it is essential to take care of the pierced area. All our advice here:
- Remember to wash your hands thoroughly with soap before touching the pierced area
- Clean your lobe twice a day using the antiseptic lotion supplied
- Check that the prams are secure and not too tight
- Keep the prostheses in place until they have completely healed to prevent the hole from closing up again
- Keep the area clean and dry after shampooing or water activities
- In hot weather, increase the frequency of cleansing treatments
- Take off your clothes and brush your hair gently
- Do not go more than 24 hours without wearing earrings during the 6 months following the piercing
How do you disinfect your piercing?
To help your lobe piercing heal, we recommend using a cotton bud to apply our disinfectant solution or a sterile saline solution with no additives. Make sure your hands are clean before touching your piercing. Push the prosthesis forwards and backwards and disinfect it around the stem. Repeat the same procedure for each prosthesis at least twice a day for 2 months.
What are the side effects?
During the healing process immediately after piercing, local swelling, itching, bleeding and slight blue marks are possible (and normal). Carefully follow the care instructions provided by our team and consult a healthcare professional if you have any doubts or complications during the healing period.