Before finding a place in everyone's jewellery box, L'Atelier d'Amaya was first a family adventure: the passions, joys, and creativity of Laure and Amaya, a mother-daughter duo, were one day brought together to establish a brand that would reflect who they are and what they aspire to. They simply decided that all women should be able to express their individuality by wearing beautiful, elegant yet affordable jewellery. Laure and Amaya wanted the designs to be joyful and generous as they both are, so that every woman could feel that ray of sunshine when wearing pieces from L'Atelier d'Amaya.
Choosing a jewel echoes emotions. For more than ten years now, L'Atelier d'Amaya has been transmitting emotions to those who trust them with their choice of jewellery.
Manifesto
An ode to jewellery : the sparkle of everyday life
We are Laure and Amaya, founders of L'Atelier d'Amaya, and we are convinced that beauty is made of generosity. For it is by showing care that we make life brighter. There is no need for pomp and circumstance, or for extraordinary statements! When a gesture, even the simplest one, comes from the heart, it has the power to make the ordinary sparkle. This is why we design our jewellery with kindness and passion, pieces in 925 sterling silver, or gold and rose gold-plated, that are delicate and resistant at the same time.
With their elegant and discreet radiance, they will brighten your every day. Delicately attaching a necklace, or slipping on a beautiful bracelet, are the little joys of life that make us feel confident and special.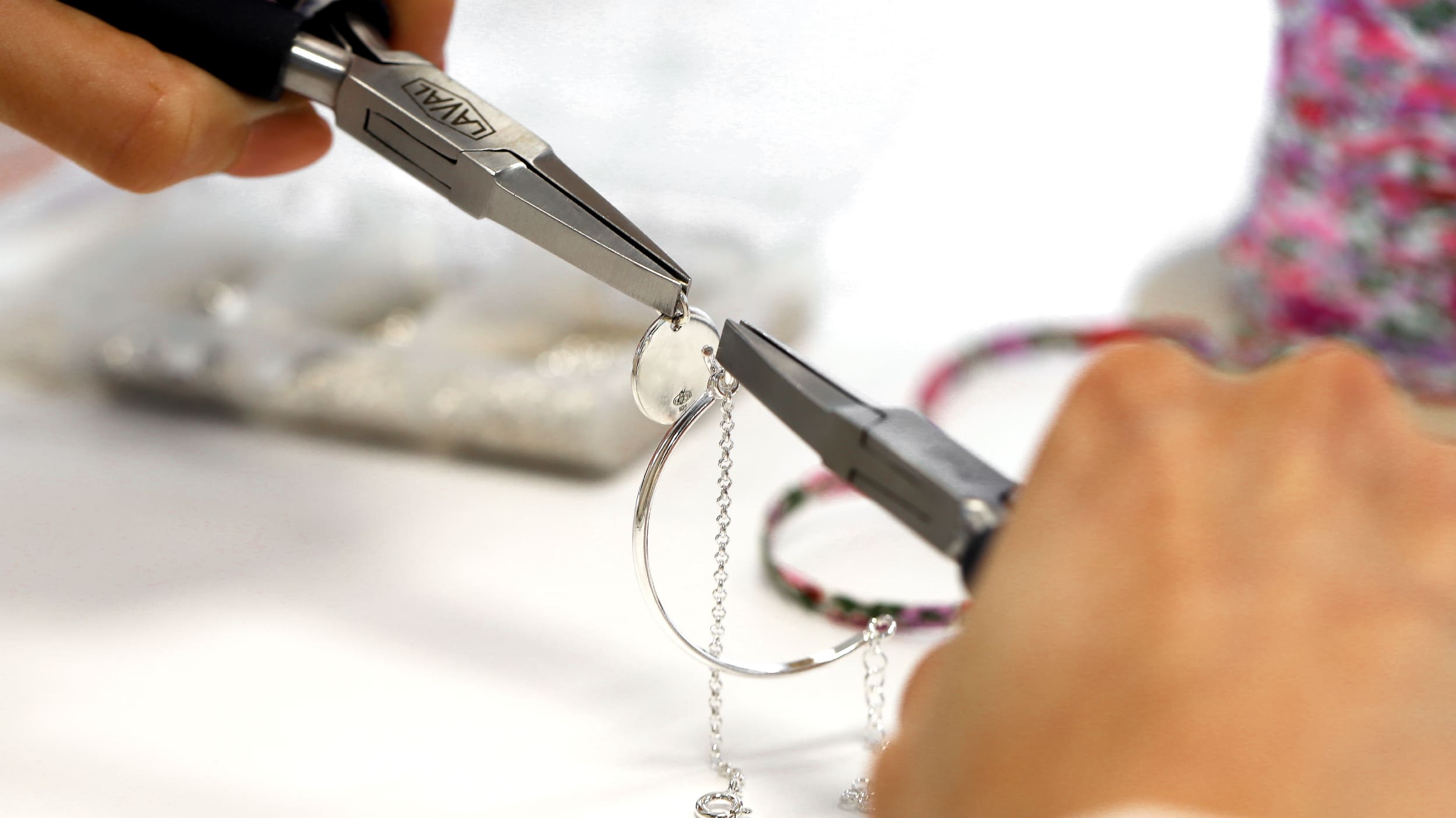 This is also why we imagine talisman-like jewels to be cherished endlessly. Delicate and modern, they dress up without ever tiring. Our pieces have a refined simplicity that suggests lightness and gracefulness. They can be personalised and even combined in any way you wish.
We believe in the beauty of a simple gesture, in the small pleasures of life. And in the power of a jewel to embellish it all.
Beauty is all about giving
« When we decided to embark on this adventure, customer satisfaction was our priority, and it still is today, more than ever. We also wanted everyone to be able to find the jewellery of their dreams. You know, that special piece you are always looking for. Our customisable collections were designed with that in mind: to make you feel that creative thrill, and an opportunity to materialise your creative vision. And our jewellery is made to last, you can be confident that the piece you chose will stay with you for a long time to come ! »
Our mission
We believe that jewellery goes beyond the aesthetic
Jewels are memory vessels that a woman wears or offers. When worn they become witnesses to special moments, and when offered the gesture becomes part of an affectionate ritual, a little piece of us for our loved ones to cherish. We strive to turn every experience with our jewellery into an exceptional moment. It is a small part of us that we offer to you, to anchor all your precious memories.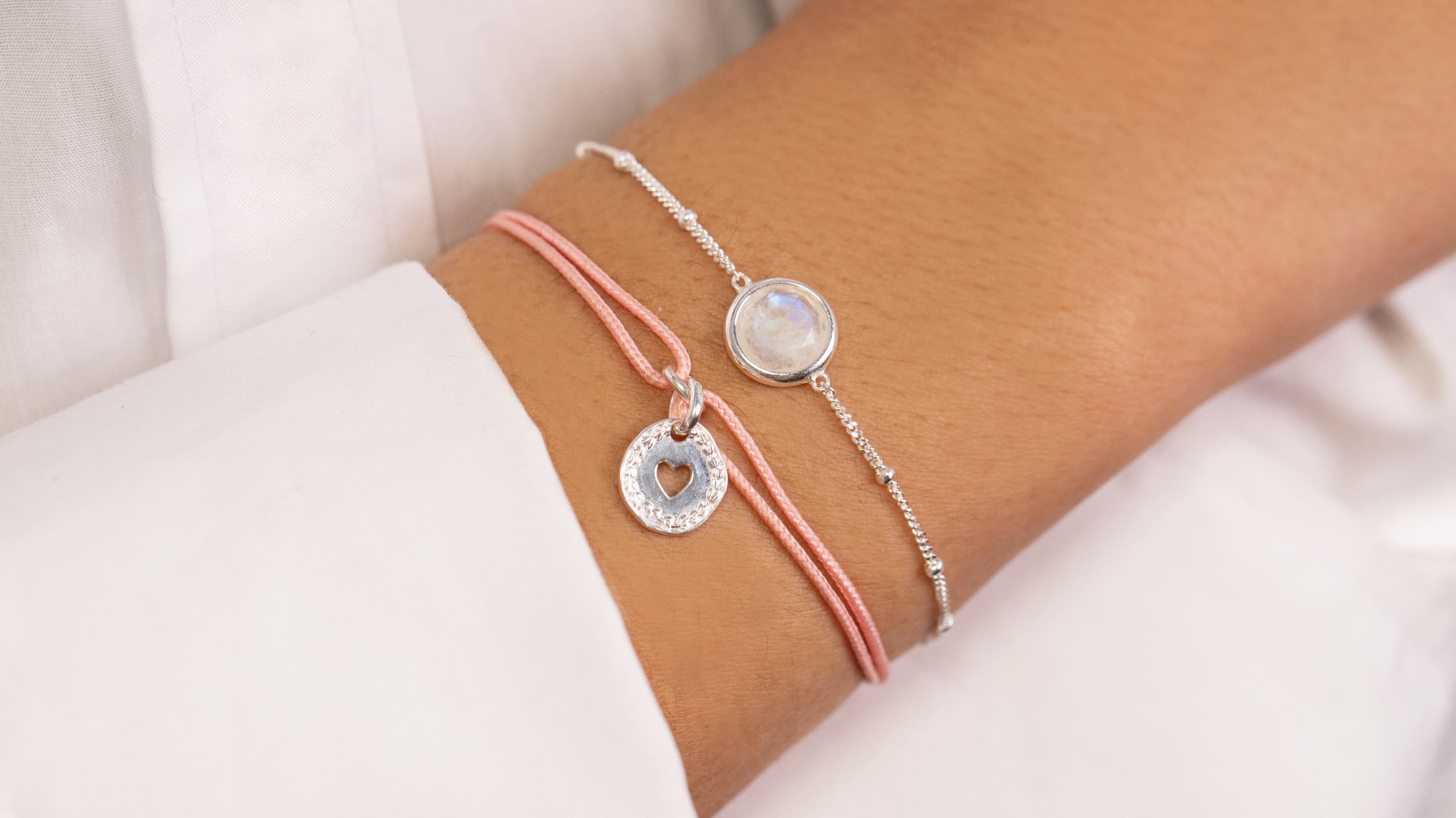 We are keen to share our passion
A jewel is a sentimental object, to give as a gift or simply to please oneself.
La vie en rose
L'Atelier d'Amaya is a pageant of colour and tenderness. From the characteristic pink of our shops, that you can find on our bags, to the navy blue ribbons on all our boxes, the rose scent of our perfume, to the iconic silhouette of our cat, all will accompany to perfection the treasures you have chosen for yourself or as a gift to your loved ones.
Attention to detail has been our guiding principle from the start, so that wearing our jewels is a unique experience, a perfect emotion.
Whether in our shops or online, the same comforting references are always with you, from the chosen colours to the echo of our passion for cats. That symbol of gentleness, majesty and beauty, is featured in our logo, on our bags, and even on some of our jewellery. Come and join us in our wonderful world!
Why a cat as a company logo?
Four beautiful cats share Amaya's life, and they have become, over the years, the real mascots of our Workshop. Echoing our values, they represent the family bond in our home. Comforting and yet full of character, they are mischievous and lively, just like us.