Lithotherapy is a natural method that uses the properties of semi-precious gemstones to treat physical and mental disorders as well as various related illnesses. Lithotherapy involves wearing gemstones or jewellery made from these very stones. Semiprecious stones are the stones used in lithotherapy. They are minerals whose list is precisely defined. They are distinguished from precious stones and organic gemstones. The most notable semi-precious gemstones are rose quartz, turquoise, onyx, amethyst, aventurine, jade, agate, tourmaline and lapis lazuli. Semiprecious gemstones, which are very common in jewellery, have properties that make their use particularly relevant in lithotherapy. Semi-precious tones are also known as gemstones.
Our lithotherapy

stone jewellery
Our range of semi-precious gemstones is first and foremost a collection of trendy, elegant jewellery made from carefully selected gemstones. No two lithotherapy gemstones are alike, making your jewellery unique. Choose our lithotherapy bracelets, pendants, necklaces or earrings to suit your tastes, hair colour or skin tone.

Our jewellery brings out the best in your personality. Find your favourite colours of semi-precious gemstones in our collection: pink, green, blue, violet, brown and black, in a multitude of shades and reflections. As well as adopting modern, refined jewellery, you'll benefit from the well-being of protective gemstones for your body and mind.

Which stones and minerals to choose for

your well-being?
To take full advantage of the benefits of gemstones, certain minerals should be chosen. Their benefits for well-being and physical and mental health can be seen in a wide range of ailments and diseases.
STRESS AND ANXIETY

To use gemstones to treat stress and anxiety, choose amethyst or rose quartz.

ARTHROSE

If you suffer from osteoarthritis, labradorite jewellery will give you relief.

SPLEEP

Do you find it hard to fall asleep, do you feel you haven't had enough sleep, or do you suffer from nightmares and frequent night-time awakenings? Rose quartz, amethyst, lapis lazuli or jade will improve your sleep problems.
FEELINGS

To encourage love relationships and attract love to you, make the gemstones and virtues of rose quartz your own.
Semiprecious gemstones most commonly used

in lithotherapy
Some semi-precious gemstones are particularly effective in a number of areas.
QUARTZ

An almost translucent quartz, rose quartz is considered to be the stone of love in all its forms. This stone is also effective against stress.

Discover
AMETHYST

An opaque violet stone, sometimes streaked with grey, black or white veins. Amethyst is beneficial for sleep disorders and general physical relaxation.

Discover
Combining lithotherapy jewellery
Our jewellery makes it possible to combine different gemstones according to your needs and the virtues of the stones.


For a semi-precious gemstone, create your own composition or set with two or three items of jewellery: a bracelet, a necklace, a pendant, earrings or a ring. To benefit from the properties of several minerals, opt for several pieces of jewellery, for example a bracelet and a necklace, made from different gemstones. It's advisable to match the colours and materials of the jewellery, but for a trendy ensemble, don't hesitate to mix sterling silver and gold-plated bracelets together.
Wearing jewellery made from

natural stones
Our range of jewellery with gemstones includes:
Birthstone:

personalised jewellery gifts
There are many occasions to give a piece of jewellery adorned with gemstones. Births, christenings and birthdays are all perfect occasions for a gift of this kind.
Choose your gemstones according to the month in which your loved ones were born: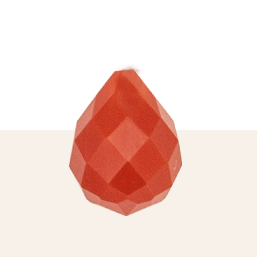 February gemstone:
AMETHYSTE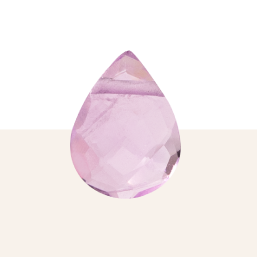 March gemstone:
TURQUOISE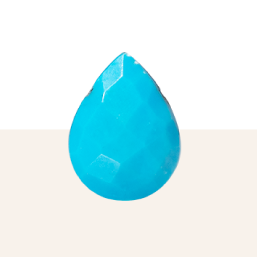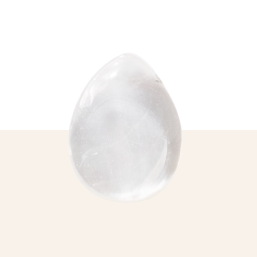 May gemstone:
LABRADORITE