---
Christmas or the search for the perfect gift !
We're here, the end of year celebrations are coming up and it's time to think about Christmas gifts. There are those who are extremely organised and who bought their presents several months ago. Then there are those who, on the eve of this great event, have not yet found anything.
The festive season is the perfect time to go in search of the perfect gift. And there are no better Christmas gift ideas than an object with sentimental value. For this, jewellery remains a timeless gift. L'Atelier d'Amaya's jewellery is a mixture of passion and know-how. Born from a love of beautiful things, we offer gifts for young and old. Fine and elegant jewels made to last.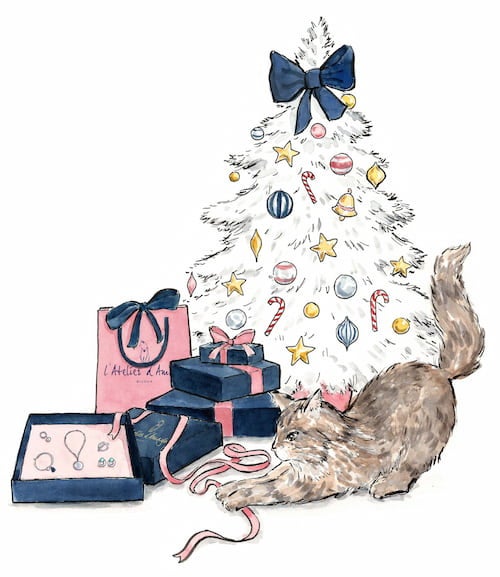 ---
Thousands of Jewels
L'Atelier d'Amaya Christmas collection offers gifts suitable for everyone. Both gifts for men, with these pretty cord bracelets 100% customizable. But also gifts for women, with a wide choice of silver or 18K 3 micron gold-plated jewellery. And finally gifts for children, all in colour and lightness. You will discover delicate jewellery assembled by hand.
The intention of L'Atelier d'Amaya is to offer timeless creations for an unforgettable Christmas gift. It offers the possibility to create personalised jewellery. What better gift than jewellery engraved with the inscription of your choice? Thanks to L'Atelier d'Amaya, the search for the ideal Christmas gift becomes child's play.
---
---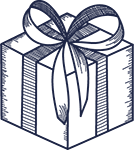 An original gift for men
Finding an original gift for men can be difficult! At L'Atelier d'Amaya, we offer customisable jewellery to give to gentlemen. Silver or gold-plated bracelets that will match perfectly with any kind of clothing style. Designed for classic or modern dads, our sober and elegant jewellery will become the fashion accessory they can't live without. So if you're looking for something new, our bracelets are the perfect gift for men!
---
---
---
---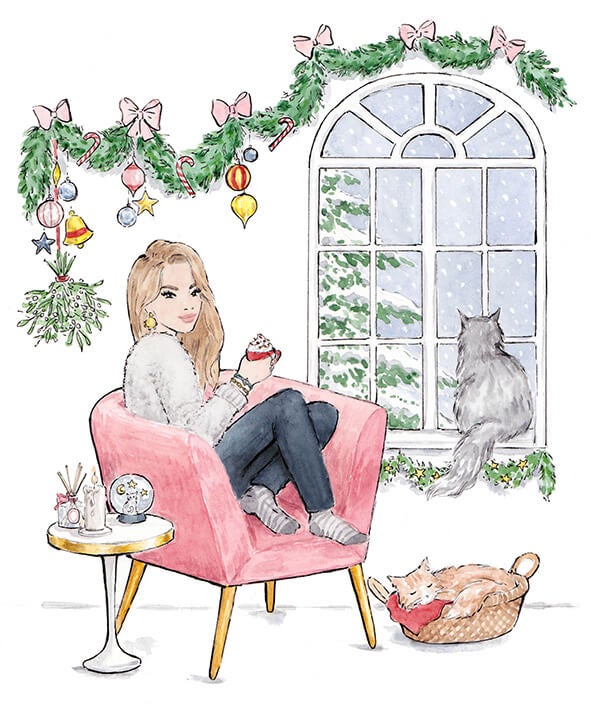 Do you prefer silver necklaces, gold-plated necklaces or fine stones?
Jewellery is much more than a fashion accessory for women. It represents an extension of their individuality, a singular way of imposing their style. Beyond its aesthetic aspect, jewellery is the symbol of a strong emotion, it can therefore say a lot about the person who offers it and, of course, about the person who receives it! So you can understand the importance of choosing the right gifts for women.
The jewellery is made of 925 silver. This precious metal has been chosen for its robustness, which ensures that the gift will last for a long time.
The delicacy of the bracelets and necklaces in 18 carat gold plated 3 microns or rose gold plated 3 microns makes them trendy gifts. There is also an elegant collection of necklaces with fine stones.
The choice of 23 different stones offers a wide range of possibilities to create a dream jewel. Thanks to the mix of materials, we are able to create jewellery that is in tune with the times.

So make her shine and give her a piece of jewellery that reflects her personality!
---
---
---
---
An engraved jewel given by Santa to the little ones
Jewellery is not just for grown-ups! Our little ones also have a range at Atelier d'Amaya. You can opt for engraved jewellery as a gift for children. By inscribing the first letter of their first name or their birthday, they will proudly wear their 3 micron rose gold-plated bracelet. To symbolise your relationship, we have prepared a duo collection. These bracelets can be adjusted to fit the wrists of children and adults. This way you can perpetuate this unique bond with your toddler.
You hold all the cards now! Finding gifts is no longer a challenge for you. You know how to please adults and children. L'Atelier d'Amaya offers you a selection of prices to suit all budgets. The jewels to be personalised and engraved are the emblematic, best-sellers of our workshop. Visit our shop and get ready to experience the most wonderful Christmas.
---
---